When you step into Park Place Jewelers located in the Park Place Plaza on Route 50 in West Ocean City, you are instantly transported to a land of luxury.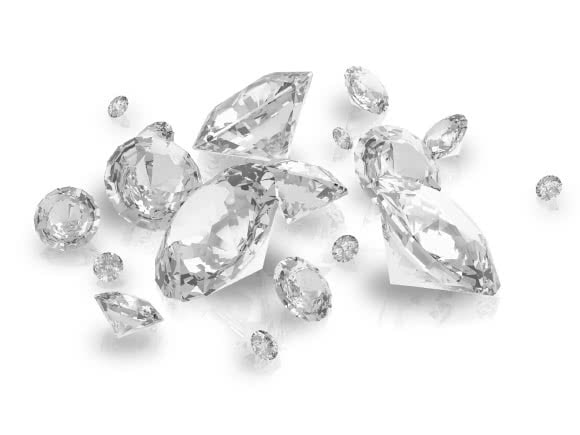 Serving Our Ocean City Community Since 1996
From the moment you walk in, you will see the smiling faces of friendly and knowledgeable associates, but you will also be able to enjoy a 4,100-square-foot store with vaulted 28-foot-high ceilings, curved glass showcases and walls accented in shimmering Anatolia Baroque glass tiles. At Park Place Jewelers, the customers are given the highest quality customer experience and most extensive collection of jewelry and diamonds on the eastern shore.
Their showroom, the latest example of a continuous desire for Park Place Jewelers to enhance its leading market status, carries the largest bridal selection in the area including diamond engagement rings, wedding bands and anniversary rings from designers such as Simon G., Sylvie, Coast Diamond and Gabriel & Co. They feature hundreds of styles of lustrous engagement rings in gold, white gold, platinum and rings in rose gold, a growing trend. Couples can also choose newer alternative metals such as cobalt, titanium and black zirconium. Whether you are searching for a luminescent pear-shaped center stone engagement ring or an elegant round halo diamond ring, Park Place Jewelers can provide the right rings and bands for you in every design and budget. Our personalized service teams create a pleasurable shopping experience you will not forget.
Park Place Jewelers has an extensive collection of nautical inspired pieces, including Hawaiian designer Denny Wong's octopus holding a Tahitian pearl, and Steven Douglas classic seahorse pendant. Their newest rare gemstone, Lotus Garnet is a vibrant rose-pink stone that changes colors in the natural sunlight. Shoppers will also see a large collection of larimar from Marahlago, and sterling silver, hand-painted enamel pieces featuring sea turtles and starfish by Belle E'toile.
Customers will also be thrilled to visit the Pandora store-within-a-store featuring custom Ocean City Maryland charms. This diverse selection is something you must see today.
Since 1996, owners Todd and Jill Ferrante have worked hard to not only create a unique jewelry destination but also to provide an exceptional customer experience. "We want the customer experience to grow deeper with every visit," said Jill Ferrante. "Whether it's at our outstanding location in the bustling West Ocean City marketplace or our beachfront store on the Boardwalk, we invite you to come see what the locals already know … Park Place Jewelers is your one-stop jewelry shopping dream come true."
If you are looking for the most exquisite and captivating jewelry and diamond collections in the area, you need to look no further than the glistening showcases of Park Place Jewelers location in the Park Place Plaza and our Boardwalk location where customer service shines as bright as a diamond.